Workshop August 14
Scrap Quilts and More - Log Cabin Variation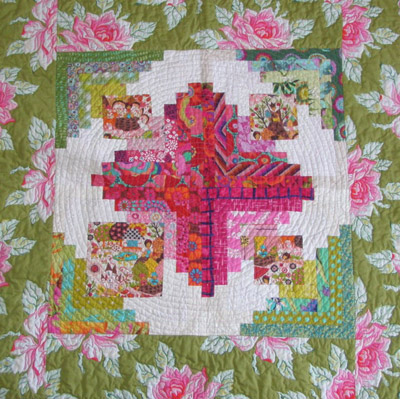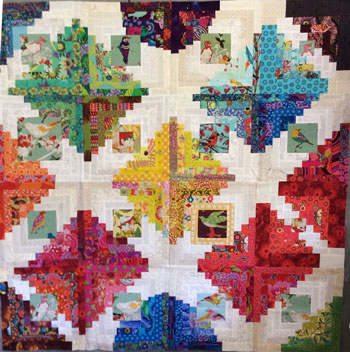 Do you have scraps that you'd like to turn into an original quilt using a traditional quilt pattern? This workshop is for you! Bobbi Porter will teach a way to do a modern variation of the traditional log cabin pattern. During the workshop, participants will design and sew a four-block quilt, each block being 12" in size. The class starts with drafting. Participants will have a number of options in laying out the traditional pattern, from varying the center size, the log width, and the number of logs. Each finished four-block quilt could be the base for a larger project if desired, but the object will be to finish the small quilt in an original way.
Extra Added Bonus!
Community Quilts will furnish workshop attendees with red, white and blue fabric and you can piece a patriotic scrappy log cabin quilt and donate it to Quilts for Veterans! There will be lots and lots of red, white and blue 1 ½" strips all sorted and ready for you to use should you want to make a Quilt for a Veteran in this workshop.
So... bring your own scraps, or use ours! Your choice!
To sign up for this workshop, contact Edalee Keehn or Barbara MacCallum