Cynthia England
"Creating a Pictorial Quilt"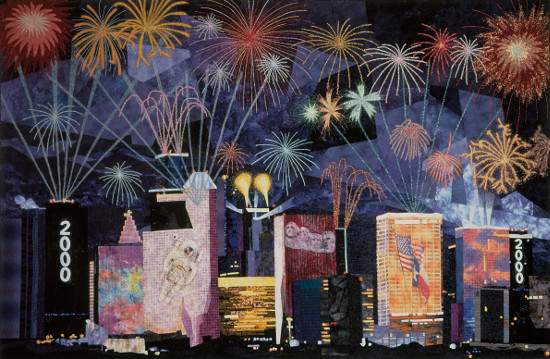 "The Power of Houston"
An entertaining digital PowerPoint presentation showing the process of making pictorial quilts using Cynthia's "Picture-piecing" technique. Enlarging the design, fabric selection, and organizational methods are discussed in detail. A question and answer session to follow.
Workshop Feb 12
Small Landscape Class
My most popular class...choose from two small landscapes: Wine Country or Down the Road. Both are approx. 19" X 17". No tracing involved; templates are preprinted onto freezer paper. Fabric selection, organizational skills and construction methods will be addressed in class. Sewing machines and irons required.
Kit fee: $35 Required
Supply List (this file is in a .tiff format)