In this presentation, Kim will describe the ABCD Quilting process, which will be the basis for the Workshop project. ABCD Quilting consists of 32 blocks, which can be made in three hours, then juxtaposed to create an infinite number of different looks and patterns. There is no paper piecing, special rulers or templates. Once the blocks are created, Kim will show us the many ways in which they can be designed to make quilts.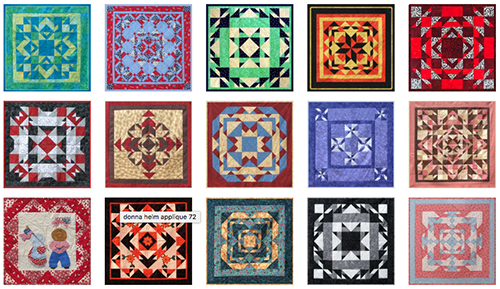 Workshop October 14
ABCD QUILTS
Students will learn to make the 32 blocks used in the ABCD QUILTING BOOK. They will design their own quilt in class and begin constructing a finished product.
They will come to class with 5" squares precut according to the Supply List. The first three hours will be spent sewing the 32 blocks using the ABCD Technique. During lunch there will be a mini trunk show describing how to design using the blocks. The time after lunch is spent squaring the blocks and designing.