June 14 Guild Meeting
Becky McDaniel


"My Applique Journey"
Before I could ride a bike, my grandmother had me tatting lace and taught me how to sew. My love affair with quilts started at this same time in my life. I've found applique to be the most interesting aspect of quilt designs and will take you from some old methods that you may have never heard of all the way through 3 modern techniques that I use in my designs and patterns.
Workshop June 15
Orange Peel Pillow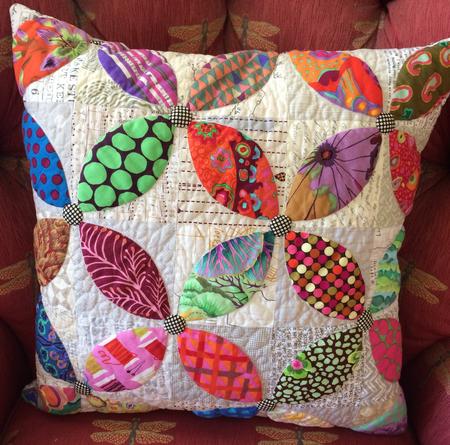 I will be teaching a machine appliqué technique that will look like you did the appliqué by hand when you are finished with your project!

We will make this scrappy Orange Peel pillow using a foundation paper on the inside of your appliqué, that when soaked will change to a puffed fiber. Because your appliqué fabric will be pre-washed and shrunk and the rest of your fabric will not, this will pull your stitches into your base fabric making the stitches disappear!
I will have kits available for sale as well as the foundation paper to make the class easy to prepare for and easy to complete your project!