"Cathedral Windows and So Much More"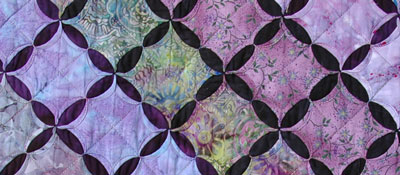 Shelley will present a collection of approximately forty quilts from the last eight years. Quilts from the books, "Machine Stitched Cathedral Windows" and "Machine Stitched Cathedral Stars" are included as well as quilts from articles, the Simply Quilts appearance and the patterns. It also includes current works, personal stories and anecdotes from experiences in the world of quilt designing.
Workshop April 10
Cathedral Window Sampler
Learn to make a Cathedral Window quilt completely by machine using three-dimensional piecing. First learn the basic elements, squarres, triangles, an X block and an O block. Then put it all together in the Cathedral Window section. Quilting will be thoroughly explained. Kits will be available for purchase (optional). Pattern required - $5 for workshop participants.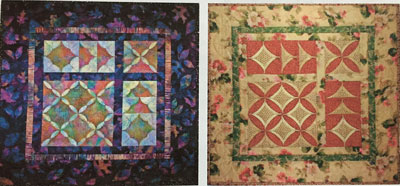 Supply List
Cutting Requirements - if you use your own fabric