A Slide and Trunk Show cataloging Kristin's quilts and lessons learned along the way.
Workshop November 11
Using Leftovers: A Selvedge Project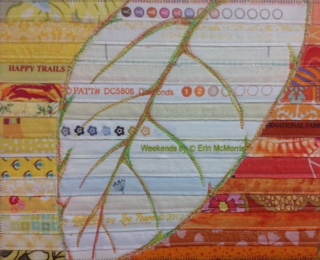 Kristin shares her technique for making a small format (8.5" x 10") wall-hanging construction using selvedges. We'll discuss color choices, composition and new techniques. The project uses fusible interfacing and selvedges to make a unique small format collage piece. You may quilt it, or not, and finish to hang on the wall. A pattern and some supplies will be provided at a small cost.