May 8 Guild Meeting
2014 Guild Member Challenge



"Monkeying Around"

Voting will be by members only, but we welcome all guests. Guest fees will be
waived for this meeting, so please bring friends and let them see how we entertain ourselves.

Viewing will begin at 6 :30 p.m.
Ballots will be given out when you check in at the door.
Vote for your overall favorite, most creative,
and favorite traditional use of the Monkey Wrench.

The library will be available, and you may drop off any community quilts, however, there will be
no treasure table. There will be a regular business meeting with election of officers for the
coming year, and our regular show and tell.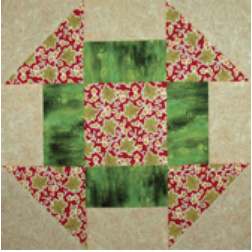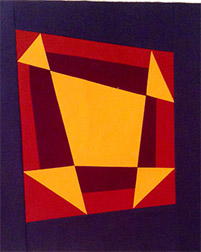 Guild meetings are held on the second Thursday of each month. Meetings begin at 7 p.m.

St. Andrew's Presbyterian Church
4575 Auhay
Santa Barbara, CA




Workshops are usually held on the second Friday of each month from 9 -3 pm at the Goleta Community Center, Room 2.


Support Our Guild Member Businesses!

Retail Businesses

Support Businesses

Roxanne's A Wish and A Dream

919 Maple St. Carpinteria 93013

www.roxannequilts.com

Santa Barbara Quilting Retreats
Cathe Hedrick
P.O. Box 91429
Santa Barbara, CA 93190-1429
www.santabarbaraquiltingretreats.com
805.899.3947

Creation Station Fabric & Quilt Shop
Dawn and Patrick Farrier
Classes, Retreats and Online Shopping
252 East Hwy 246, Unit A
Buellton, CA 93427
www.thecreationstation.com
805.693.0174




Around The Block Quilting Studio
Ranell Hansen
Custom Machine Quilting
Quilting and Sewing Classes
llenar.nesnah@gmail.com
805.684.7042

Quilt Ventura
Joey Strait
Stash Card & Classes
4572 Telephone, Ste. 908
Ventura, CA 93003
www.quiltventura.com
805.658.9800



Hand Dyed Fabric, Silk Scarves, Photo Note
Cards, Fiber Art Postcards
805-698-3128

Shop:
www.etsy.com/shop/JudyRysdesigns
Blog:
www.judyrys.blogspot.com


Santa Barbara Custom Quilting
Nancy King
Many designs to finish your quilts beautifully.
Large quilts, small quilts, get them
done! Prompt turnaround.
www.sbcustomquilting.com
805.687.2063

Art & Jenny Sewing Machine Center
Authorized Janome Dealer - Service of most brands.
Sewing supplies only, no fabric for sale
2124 E. Thompson Blvd.
Ventura, CA 93001-2725
www.artandjennys.com
805.643.8536

Tuesday: 10-5:30 Wednesday: 10-5:30 Saturday: 10-1 Other times by appointment.

336 E. Cota St., Suite B,
Santa Barbara www.granthousesewingmachines.com ghsewingmachines@gmail.com 805.962.0929