September 14 Guild Meeting
Andi Perejda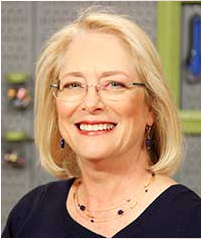 Great news!
We have a fabulous speaker for our September meeting!
Andi Perejda is an award-winning quilt maker, teacher and a founding member of the National Association of Certified Quilt Judges, nacqj.com. She began quilting in 1991 and her enthusiasm for quilting continues to grow. Quilt-making is Andi's passion and her quilts have been shown nationally and internationally over the past two decades. She is known for her hand quilting and hand applique, however her interests are not limited to these. Her interest in all facets of quilt making continues to grow. She is currently active in three fiberarts groups: California Fiber Artists, Fibervision and Cutting Edge. Her work has been in gallery and museum shows over the past few years.



Andi earned her NQA judge's certification in 2003 and is also a Master Quilt Judge. She has judged quilt competitions in a number of States, including Pennsylvania, Ohio, North Carolina, Indiana, Michigan, Texas, Nevada, Wyoming, Arizona, Colorado, Oregon and California.
She has had exhibited at the San Luis Obispo Museum of Art, PIQF, SAQA in Birmingham England, IQA Houston, the Patchwork and Quilt Expo IX in the Netherlands, the Tokyo Great International Quilt Festival, and in Barcelona as well as in many more shows.
She has earned many prizes, including Best of Show, First Place and Judges Choice for Art Quilts as well as Traditional Pieced, Applique and Hand Quilting.
Andi will share some of her traditional quilts as well as her newer art quilts.
She has written patterns and teaches a Craftsy classs in hand quilting.