2018 Member Challenge
"Musical Memories"
TURN IN AT MARCH MEETING!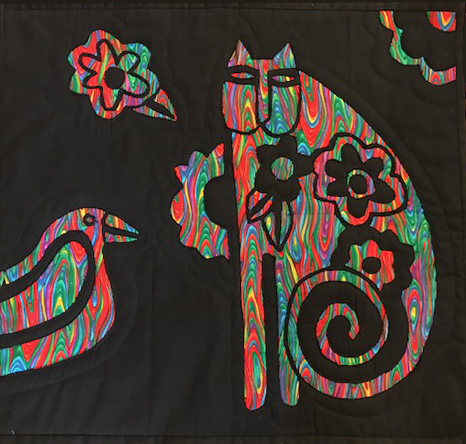 Click on the image for Challenge Rules
Earn $$ for guild programs!

Click on the Amazon logo above and bookmark it so that your future purchases can be credited to the Guild's Amazon Associates account.
LIKE Us!


Browse our web site to learn more about our guild and our activities.
April 12 Guild Meeting
Musical Memories
A Favorite Song from your High School Years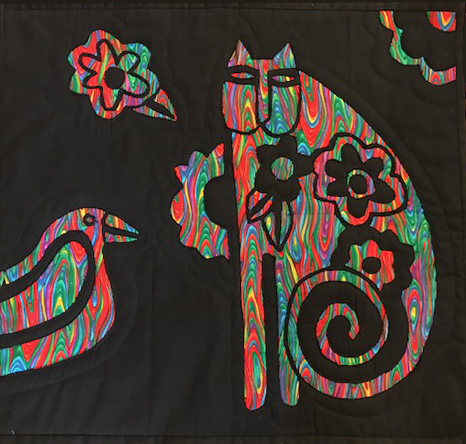 Be a hit at the parade! Prizes! Fun! Competition! Did we mention prizes?

There's still time for you to wrap up your Challenge entry. It does not need to be complicated. Entries will be accepted through Wednesday, March 28, and entry forms can be downloaded by clicking HERE. If you are unable to bring your quilt to the Goleta Valley Community Center any Wednesday between 9 and noon, please call a Challenge Committee member to arrange a drop off.

And remember to invite your family and friends to the April meeting.
Guests are free but are not eligible to vote.

Voting will begin at 6:00 pm, and the winners will be announced after the break.
Directions to our Meeting and Workshop Locations

Guild meetings are held on the second Thursday of each month. Meetings begin at 7 p.m.

St. Andrew's Presbyterian Church
4575 Auhay
Santa Barbara, CA




Workshops are usually held on the second Friday of each month from 9 -3 pm at the Goleta Community Center, Room 2.




Guild Board meetings are held on the third Thursday of each month. Meetings begin at 6:30 p.m.

Maravilla Craft Room
5486 Calle Real, Santa Barbara 93111

SUPPORT OUR